CURATED | Exhibitions at SOPAC
COSMOSIS
Al Johnson
February 22 - May 31, 2014
Herb & Milly Iris Gallery at SOPAC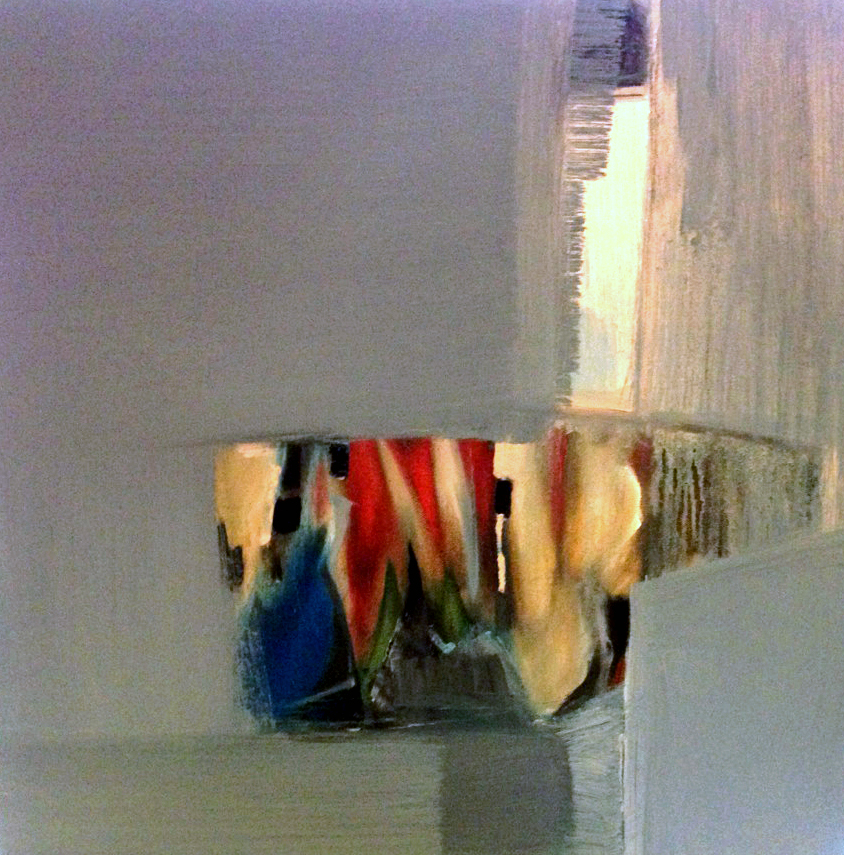 COSMOSIS features the richly layered and boldly colored INTERPRETIZM paintings of internationally celebrated artist Al Johnson, and is curated by Micha Hamilton. Mr. Johnson, an exceptional colorist, creates art that is inspirational to the spirit. When you look once you will want to look again. INTERPRETIZM is his invitation to think new thoughts about what art can be, and allows for individual understanding that transcends any restrictions and expectations in what is seen.
Influenced by artists like Cornell, Klee, Klimt, Pollock, Rothko, Schwitters and Romare Bearden, Al Johnson's creative universe seamlessly blends the styles and techniques of classical and contemporary art into a powerful and ecstatic vision of spiritually-charged works. Filtered through the prism of his remarkable individuality, the viewer is invited to think new thoughts about what art can be.
While formally trained in the techniques of the Great Masters, Al Johnson's art, brings together many influences while celebrating individuality. Mr. Johnson honed these skills, while attending famed institutions such as Pratt Institute, the Albert Pale School of Commercial Arts and the Arts Student League. Johnson a mixed media artist, illustrator, educator and mentor whose portfolio includes the commissioned portrait of Congresswoman Shirley Chisholm, permanently installed in Brooklyn Borough Hall, in New York City.
Called "The Artist" since his youth, Mr. Johnson has exhibited in many corners of the world including the Tokyo Metropolitan Museum in Japan, the Guangzhou International Art Fair in China and New York City in a juried exhibition curated by Jordan Kantor, during his tenure as Assistant Curator at the Museum of Modern Art. His He is presently on exhibition at the Artcurian Artists Speaking for the Spirit Group Exhibition, consisting of some of the most revered artists of African ancestry.
Al Johnson's art is inspirational to the spirit. When you look once you will want to look again. As the artist says, "A part of my life is based on dreams. I dream of things that are unseen. I create these dreams and bring them to life." His exhibition COSMOSIS is SOPAC's second one-man show since it opened its doors in 2006.
For more information on Al Johnson Art, visit www.aljohnsonartstudio.com
About the Herb & Milly Iris Gallery at SOPAC
The Herb & Milly Iris Gallery brings contemporary art to the community, providing artists opportunities to reach new audiences. The Gallery is designed for moviegoers, theater enthusiasts, art lovers, and all citizens of South Orange alike to have an opportunity to further enrich their cultural lives. The Gallery is the impetus of SOPAC Board Member Milly Iris, a South Orange resident and arts advocate. Mrs. Iris has an extensive art collection, is an art teacher, and is the former owner/director of South Orange's Whichcraft Gallery. Along with her late husband, Herb, Milly has been a longtime supporter of SOPAC.
About SOPAC
Since 2006, SOPAC has been serving as a premier performing arts center in the region. SOPAC offers innovative artistic and cultural experiences for diverse audiences in an intimate, inviting environment. The multidisciplinary arts center hosts a variety of live performances, community events and education programs for all ages. To further expand its offerings, SOPAC has a partnership with the Juilliard School of Music to present Juilliard @ SOPAC – a series featuring upcoming musicians from the acclaimed conservatory. SOPAC is also a home for Seton Hall University Arts Council's performances, including Classical Concert Series, Jazz N' the Hall performances and Seton Hall Theatre productions. SOPAC also presents performances by its theater company in residence, Midtown Direct Rep, and its dance company in residence, Lydia Johnson Dance. For more information, visit www.SOPACnow.org