CURATED | Exhibitions at The Pierro Gallery of South Orange at The Baird Center
JAZZ STORIES
Jack Anderson | Allyson Block | Ron Brown | Jim Buchanan | Charles Caldwell | Jeanette Centeno | CJ Collins | Tammy DeVoe | Maria Dominguez | Bob Freese | Evelyn Graves | Micha Hamilton | Julien Hryshko | Al Johnson | Angela Kariotis | Sue Karnet | George Kopp | Abby Levine | Julie Levine | Beatrice Mady | Alan McCormick | Larry McKim | Mansa K. Mussa | Nancy Nikkal | Sam Parr | Melida Rodas | Felix Sockwell | Ann Vollum | Debra Wade | Joe Walentini | Alan Walker | Michael Weintrob | Gail Winbury
September 19 - October 26, 2013
Pierro Gallery of South Orange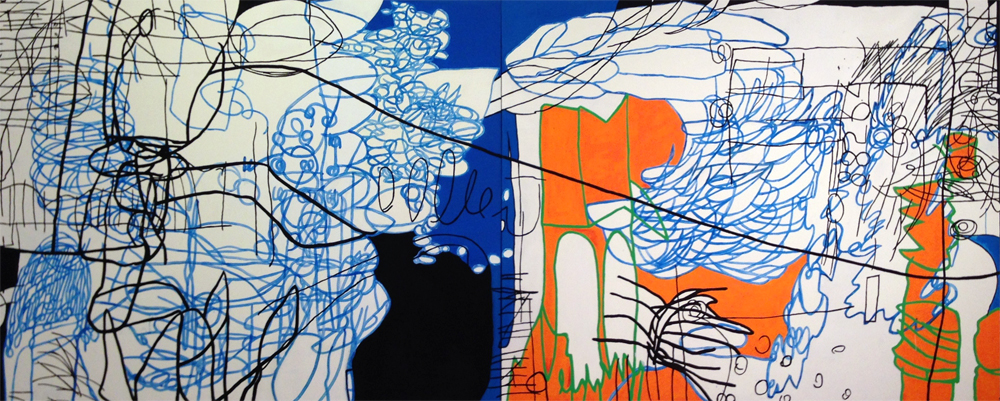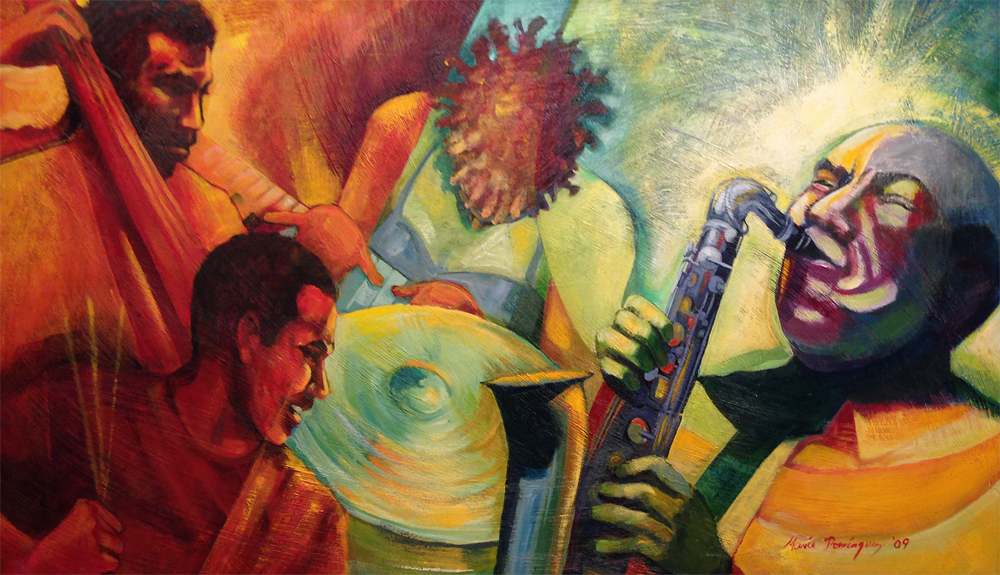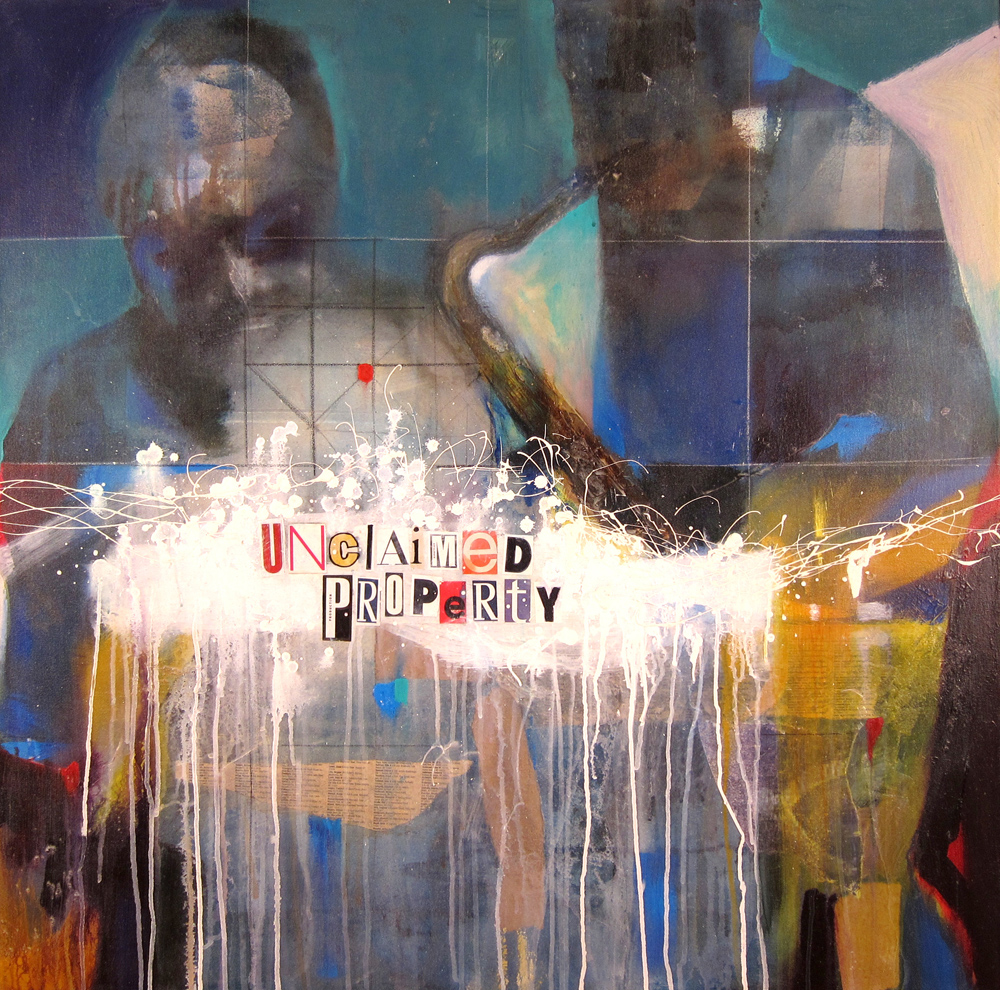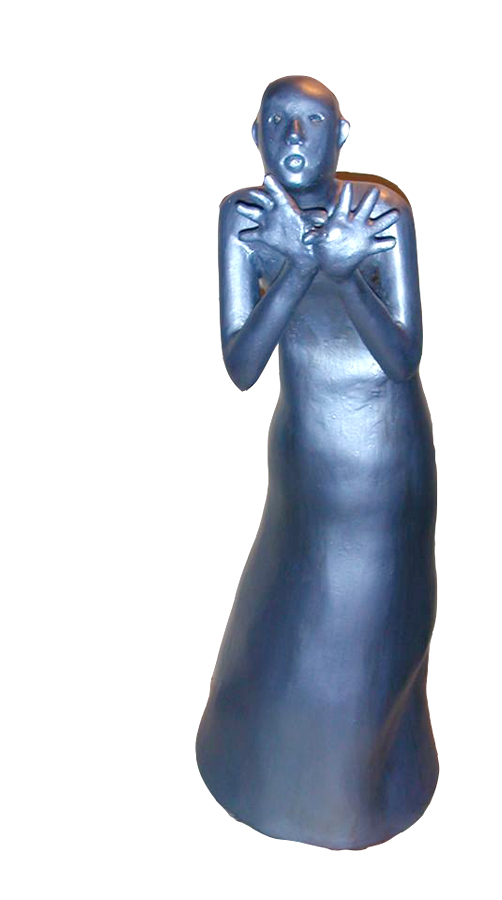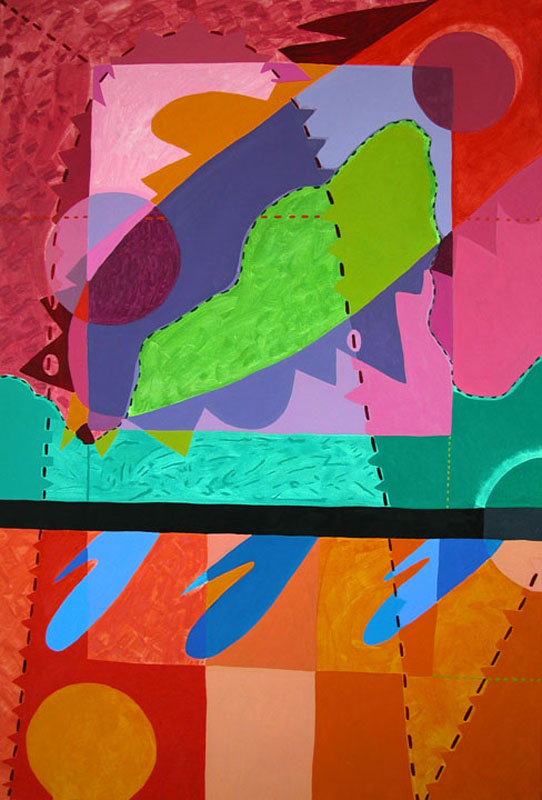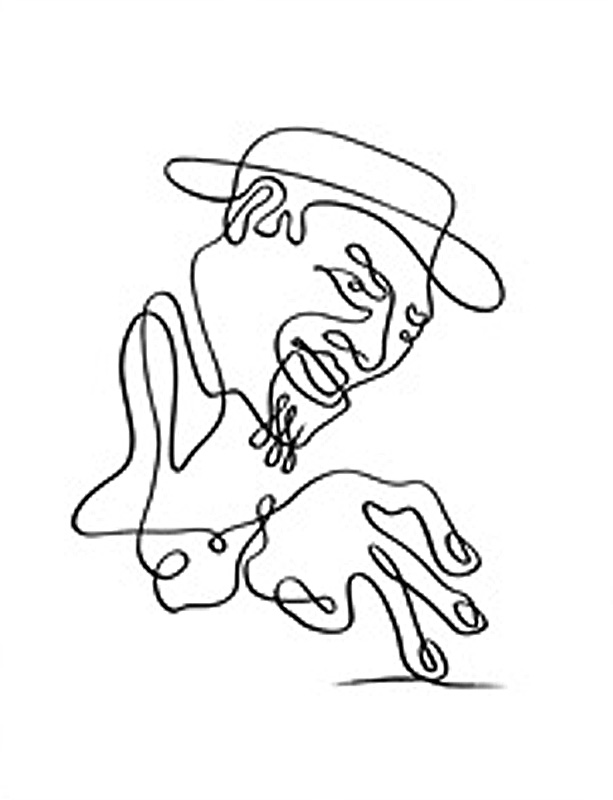 Pierro Gallery of South Orange presents JAZZ STORIES
This exhibition celebrates New Jersey's rich history and central role in the evolution of the musical genre, and features artists who have been inspired by its innovations and stylings. Curated by gallerist and photographer Micha Hamilton of Maplewood, NJ, JAZZ STORIES is being presented by the Baird Center of South Orange.
Through the use of audio recordings, video presentations, photography and other visual art, the exhibition JAZZ STORIES strives to explore the cultural connectedness and influence of Jazz music in a variety of contexts and ranges: as an examination of order and chaos, as an indicator of time and place, as a conveyance of the voice in storytelling, and as an expression of pure emotion.
JAZZ STORIES features artists Jack Anderson, Allyson Block, Ron Brown, Jim Buchanan, Charles Caldwell, Jeanette Centeno, CJ Collins, Tammy DeVoe, Maria Dominguez, Bob Freese, Evelyn Graves, Micha Hamilton, Julien Hryshko, Al Johnson, Angela Kariotis, Sue Karnet, George Kopp, Abby Levine, Julie Levine, Beatrice Mady, Alan McCormick, Larry McKim, Mansa K. Mussa, Nancy Nikkal, Sam Parr, Melida Rodas, Felix Sockwell, Ann Vollum, Debra Wade, Joe Walentini, Alan Walker, Michael Weintrob, and Gail Winbury.
Widely believed to have originated at the dawn of the 20th century within the African-American communities of the Southern United States, Jazz music has drawn upon and absorbed the "flavor" of many different national, regional and local cultural influences as it has spread around the world.
The timely and timeless pulse of music is rooted in the poly-rhythms and syncopation of the heartbeat, but it is the use of improvisation, experimentation, blue notes and swung notes that fuels Jazz with its distinctive sound and intriguing permutations, forever binding it to the human experience by providing each of us with a sense of ownership and identity.
Since the 1920's, native sons and daughters of The Garden State have been stoking the creative fires of Jazz music and its related art forms. Historical figures like pianist James P. Johnson (of New Brunswick) was a pioneer of the STRIDE style, bandleader/composer/musician Count Basie (of Red Bank) innovated the use of two "split" tenor saxophones, which emphasized the rhythm section, and singer Sarah Vaughan (of Newark), known as "The Divine One", is widely recognized as having one of the most wondrous voices of the 20th century. Modern figures like multi-instrumentalist/songwriter Al Di Meola (of Jersey City) have been influential in Jazz Fusion and Latin Jazz guitar, John P. Pizzarelli (Jr.) (of Paterson), is recognized for his swinging interpretations of jazz standards, and bandleader/drummer Max Weinberg (of Newark/South Orange) is widely known for his long career with Bruce Springsteen's E Street Band as well as his work in television with comedian Conan O'Brien.
JAZZ STORIES was conceived to complement the long running Giants Of Jazz concert, now in it's 16th year. Giants Of Jazz, honoring Jazz master Gary Bartz, will be presented by the Village Of South Orange, the Baird, and the South Orange Performing Arts Center at SOPAC on October 19th at 8pm.
The Pierro Gallery of South Orange is located in The Baird Center at 5 Mead Street in South Orange, NJ. Gallery hours are Wednesday and Thursday 2-7 pm, Friday and Saturday 2-4 pm, and by appointment.
For more information, please visit www.pierrogallery.org, or call 973.378.7754 ext. 3.